Our Services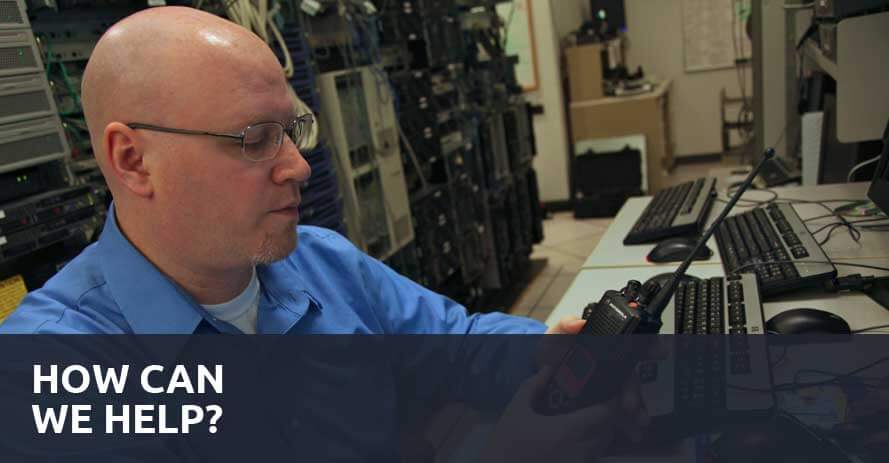 We offer a full range of services in conjunction with Motorola products and services.
SECURITY & ACCESS CONTROL
We provide access control systems for a wide variety of facilities, both single site and multiple sites, with single badge access or Keyfob products.
VIDEO SURVEILLANCE
We offer both IP and conventional composite video surveillance solutions.
TELEPHONY
We provide both IP and SIP phone systems, as well as WiFi (including WiMax) solutions, integrated voice mail and smart phone integration. We also provide Avaya IP office systems.
RF SOLUTIONS
We provide RF solutions with turn key implementation which includes: FCC licensing, tower location, system design, construction, and system installation. Microwave point-to-point or multi-point solutions available.
TWO-WAY RADIOS & REPEATERS
While we offer two-way radio sales, programming, installation and service, we also provide FCC licensing consultation, complete system integration, dispatch and 911 consoles. We offer IP radio solutions as well as P25 and digital radio systems. We specialize in providing providing protective clothing for the wireless communication industry.
DAS/BDA DISTRIBUTED ANTENNA SYSTEMS
(DAS) and bi-directional antenna systems (BDA) are used to provide cellular and/or public safety radio coverage in large public facilities such as arenas and stadiums, hospitals, office buildings, and college campuses. We specialize as system integrators for in-building wireless installation and partner with end users, carriers, manufacturers, and contractors. We provide a turnkey project approach from concept through closing. By using project management methodology, we create a detailed design with drawings followed by a quality installation with strict adherence to industry standards.
MOBILE DATA
As a total mobile solution integrator, we provide complete services and solutions for the mobile workforce. We offer rugged devices and laptops with software solutions. We provide private networks, VPN, and installation services for turn key projects.
BUSINESS CONTINUITY
ComtronICS can design and engineer your infrastructure in such a way so that critical business functions are materially unaffected by most disruptions. We can set in place systems designed to recover or restore critical functions that fail for some reason, as well as help you establish a capability/readiness protocol to deal with unforeseen emergencies.
TELEMETRY
This highly automated communications process by which measurements are made and other data is collected at remote or inaccessible points, is then transmitted to receiving equipment for monitoring. ComtronICS recommends several solutions.
NUCLEAR ONSITE SUPPORT & COMMUNICATIONS
ComtronICS has extensive experience in all aspects of nuclear procedure, including outages, operation, security and emergency preparedness, providing both manpower and product support. We install IP network camera systems, as well as support the site setup and support of wireless headset systems and two-way radio systems.
TOWER MAINTENANCE SERVICES
We offer prompt maintenance of cellular and radio towers.
INTEGRATION/INTEROPERABILITY
The process of bringing together several component subsystems into a single system, and to make systems and organizations work seamlessly together—is essential in today's connected world. ComtroniCS is able to support all aspects of interoperability through the combination of our expertise and an "out of the box" approach to the needs of small agile companies.
Device Management Services
Ensure peak performance of your radios with software updates, premium features and hardware repair services.
How can we help you communicate? Contact us today!